The Niplette suction device – does it work?
Aurora is now part of The Private Clinic, a nationwide group of clinics with over 35 years of experience specialising in Cosmetic Surgery and Skin and a Trust Pilot 5 star rating. For comprehensive information, before and after photos and costs on Inverted Nipple procedures click here
Considering the Niplette suction device to treat inverted nipples? Aurora Surgeon Adrian Richards shares his thoughts on whether it works…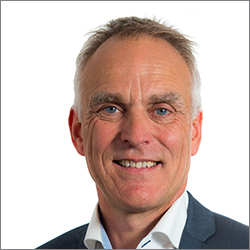 "The answer to this in most cases in my experience is no. Many people I see with Grade 2 or 3 inverted nipples have tried the Niplette suction device and have not found this successful. Many of them have found it traumatises the skin and makes the area surrounding the nipples soft.
Maybe this is because I am seeing patients who are coming forward to surgery and the patient who the Niplette works successfully on are not coming to see me because they do not require surgery. And therefore I'm not certain whether the Niplette is working successfully on a large number of people who I do not see.
If you have got Grade 1 or 2  inverted nipples I think it's sensible to try the Niplette suction device but if it does not work and you don't tolerate it well I would recommend that you consider surgery to permanently correct your nipple inversion."
Inverted Nipple Surgery at The Private Clinic
The Private Clinic sees over 15,000 new patients every year and performs over 10,000 procedures, with one of the highest –patients' satisfaction in the sector, Trustpilot 9.4, 5-star rating, 93% would recommend us to their friends and family. We are a multi-award winning provider and have been voted the Aesthetic award for Best UK Clinic Group 2017. The Private Clinic prides itself on its commitment to Medical Expertise, Patient Care and Satisfaction, Honest advice and most importantly Results. We are above all committed to Quality. Please feel free to contact us for any advice or to book a consultation with one of our expert Breast surgeons.
At The Private Clinic, Nipple Surgery is one of our specialisms, and we have a number of BAAPS registered surgeons who offer the treatment. For more information on any of the nipple surgery procedures above, or to book a consultation, please contact us on 0333 920 2471 or use our online contact form.