Kim – Breast Enlargement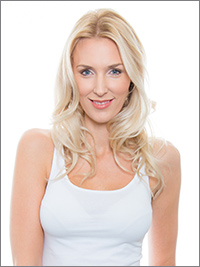 After breastfeeding her 3 children Kim, 32, went from a 32D to a 32A and felt it was time to do something for herself. After researching breast enlargement surgery and various surgeons she decided on Ms Anne Dancey to perform the procedure. Read on to find out more about Kim's surgical journey with the team at Aurora Clinics.
Why did you decide to have a Breast Enlargement?
Deciding to have a breast enlargement was difficult but completely the right decision for me. I researched the procedure, the complications and also my surgeon. I spent a lot of time on Real Self, not only reading positive reviews but also negative. I wanted to be able to make an informed decision and to ensure it was the right decision for me and wouldn't negatively impact on my family.
As soon as I met with Anne I knew I was making the right choice. Initially I felt guilty as I have 3 small children and didn't want it to affect them in any way! I breastfed the children for around 18 months each and decided as they are growing up and our family was complete, I wanted to do something for myself.
"I feel like me again and have regained my confidence!"
How has it changed your life?
Pre children I was a 32D and after was a 32A, I lost my confidence and just felt so self conscious! My breasts are back to how they were pre children and I love them, I feel like me again and have regained my confidence! I'm so glad that I was able to successfully feed my children myself for as long as I did but felt it was time to do something for myself. I know what I did isn't necessarily right or available to every woman but I feel lucky that this was an option for me and it changed my life.
What would you say to someone in your shoes thinking about Breast Enlargement?
For me breast surgery was completely the right decision. I'd recommend doing your research, look into the pros and cons and read reviews and speak to people who have been through the procedure. If you do all of this and still want to go ahead then do it, it's one of the best things I have done for myself and I feel amazing!
How would you sum up your surgical experience at Aurora Clinics?
I can't speak highly enough of Aurora Clinics, Jess, my Patient Coordinator was amazing and answered all of my questions and barrage of emails promptly and was really lovely. Anne Dancey was amazing and I'm so pleased with the results. I found having a female surgeon invaluable she just understood what I wanted and listened and helped with any concern I had. I am so grateful to Anne and the team for giving me my confidence back, they did a fantastic job and I highly recommend Aurora Clinics and the procedure to anyone considering it!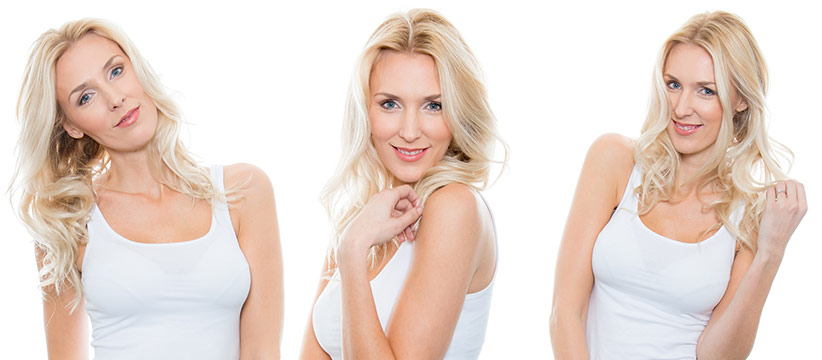 Surgeon's Comment
The shape and volume of breasts can change, in some cases, dramatically after long term breast feeding. For some women this change in their body has an impact upon their emotional well-being and they feel it is important to explore the idea of surgery. In the right circumstances, for example, having researched the procedure thoroughly, having discussed the procedure in detail with a reputable surgeon and having chosen the correct size of implants, this can be a positive, life-changing experience. For Kim it was exactly that and I am delighted that she is so pleased with the outcome."

Ms Anne Dancey, Consultant Plastic Surgeon
More information on Breast Enlargement surgery
All testimonials are based on the personal experiences of our patients and represent individual results. Please bear in mind that results may vary from person to person. All testimonies are provided voluntarily by our patients and clients. Their comments have not been altered in any way, and their experiences are their own.