Before and After Liposuction – 7 things you need to know about fat removal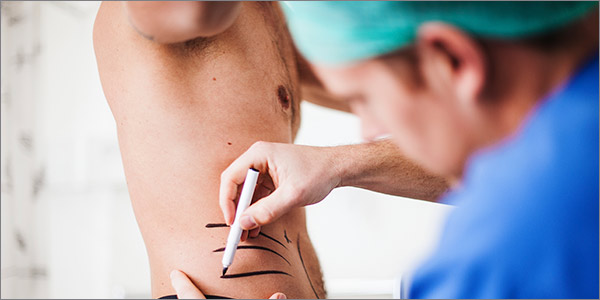 Aurora is now part of The Private Clinic, a nationwide group of clinics with over 35 years of experience specialising in Cosmetic Surgery and Skin and a Trust Pilot 5 star rating. For comprehensive information, before and after photos and costs on Liposuction procedures click here
Our clinics are located in Birmingham, Bristol, Buckinghamshire, Glasgow, London Harley Street, Leeds, Manchester and Northampton.
Thinking about Liposuction? Here's a few things you need to bear in mind, both before and after Liposuction, to get the best out of your surgery. 
Things to remember – both before and after Liposuction
1. Liposuction is not a cheat's route to a fit, healthy body.
Liposuction is great for fat that won't shift. But you'll only know it won't shift if you throw everything at it first. Exercise and a balanced diet are always the best way to tackle excess weight – and get fit in the process. Surgery is no substitute for a healthy lifestyle.
But once you've hit your goal weight and toned up, Liposuction can be your secret weapon, removing any lingering wobbly bits to make your body leaner and sleeker.
2. Choose a specialist in fat removal surgery.
If you wanted a beautiful cake made, you wouldn't go to a Rotisseur (meat chef). You'd probably choose a Patissier. Both are skilled chefs, but each specialises in a completely different area.
And so it is with plastic surgeons. Choosing a Liposuction specialist will give you peace of mind that your surgeon is skilled in performing the procedure, and can deal with any issues that might arise.
Research, research, research to find a great specialist surgeon. And don't be afraid to ask how many times they've performed Liposuction. They'll have been asked plenty of times before.
3. Expect some discomfort.
Liposuction is an invasive procedure. It needs to be. So bruising and swelling is significant after surgery, and you might also experience some itching. Arnica tablets can help with bruising, so take them both before and after Liposuction. Start a week before your surgery, and continue for a couple of weeks after.
And remember any discomfort will be temporary, while your slim new body can be yours forever.
4. Steel yourself – you may gain weight after Liposuction.
Yes, afraid it's true. Because of the post-op swelling, you might find that in the immediate aftermath of surgery, the scales are not your friend. But as sure as eggs is eggs, the swelling will come down, and so will your weight.
Besides, it's all about the inches and not the numbers on the scale – and Liposuction can work wonders on your inch measurements.
5. Learn to love your compression garment.
Let's be honest, given the choice, nobody would ever wear a compression garment. They make you hot (not in a good way), uncomfortable and irritable. But certain circumstances demand it – and Liposuction is one of them.
You will get used to it and it'll really help speed up your recovery. So embrace it.
6. Final results can take a while to show.
You'll probably be tempted to go and buy an entire new wardrobe the week after surgery. But you can experience shape changes for up to 3 months after surgery, so be patient. Give your body plenty of time to settle, then once your shape's stabilised, it's all systems go for that shopping spree.
7. Healthy habits will maintain your results.
If you're willing to undergo invasive surgery to get the body of your dreams, then maintaining it should be a walk in the park. Eating well and staying active, both before and after Liposuction, are all you need to do to make your results last.
Find out more about Liposuction
Aurora Clinics are an award-winning plastic surgery group with a team of experienced Liposuction surgeons at clinics throughout the UK. You can find out more about the procedure on our dedicated Liposuction pages, including a gallery of before and after Liposuction photos.