US reality star opens up about Liposuction – and other Plastic Surgery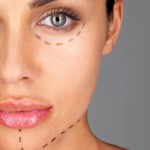 Kyle Richards, one of the stars of hit US reality show The Real Housewives of Beverley Hills, has spoken out over her Plastic Surgery procedures.
The mother of four undertook liposuction last year as she couldn''t get rid of her 'love handles' through diet and exercise alone.
She had her first procedure, a nose job, in 2006. Her reason for choosing that surgery was to boost her self-esteem.
Talking to Life & Style magazine, she said of her most recent procedure: "
"After having four kids, no matter what exercise I did, the love handles wouldn''t go away. The surgery made me feel better!"
Though she has not had any cosmetic surgery since those two procedures, the 44-year-old regularly has Botox to help her stay looking fresh and young, as well as to keep up with her peers in Beverly Hills:
""I don''t want to be the only living human being walking around town without it!"" she told the magazine.
Though she makes sure that she only gets the best treatment: ""See look, I can move my eyebrows. That''s the trick in Beverly Hills!""
The reality star has been married to husband Mauricio Umansky for 17 years and is also aunt to Paris Hilton.