Nipple Reduction Surgery – some frequently asked questions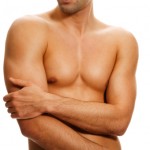 Aurora is now part of The Private Clinic, a nationwide group of clinics with over 35 years of experience specialising in Cosmetic Surgery and Skin and a Trust Pilot 5 star rating. For comprehensive information, before and after photos and costs on Nipple Reduction procedures click here
Our expert Plastic Surgeon Adrian Richards is the Medical Director for The Private Clinic. Clinics are located in Birmingham, Bristol, Buckinghamshire, Glasgow, London Harley Street, Leeds, Manchester and Northampton.
Trees bursting with blossom, an unfamiliar yellow thing in the sky, ice cream vans blaring their siren song – spring has finally sprung. And if the Met Office experts are right, we're headed for a scorching summer.
While most relish the approach of warmer weather, for those with body hang-ups, the prospect of wearing more revealing clothes can make summer more fraught than fun.
Many people are unhappy with their legs, bums or tummies, making shorts and swimwear a no-go area. But one body issue that's less common than others, but we treat plenty of patients for, is overly large nipples.
Puffy, prominent nipples can make wearing swimwear, or even T-shirts, something to avoid for both women and men.
But your nipples needn't ruin your summer. If the shape or size of your nipples is affecting your confidence, they can be easily treated with a very quick and simple 'See and Treat' procedure. Read on for some FAQs…
> Would I be suitable for Nipple Reduction Surgery?
If you're 18 years or over, and have nipples that you feel are too wide, too long, or both, you're likely to be a good candidate for nipple reduction. The procedure can be performed on both men and women.
> What does surgery involve?
Every patient comes to surgery with slightly different aims, and a good surgeon will adapt their technique to meet their patient's goals. At Aurora our surgeons use a technique pioneered by breast specialist Adrian Richards, which he calls the 'Mexican hat' technique.
Rather than describe it, we'll show you! Click to see it in action below.
> What type of anaesthetic is used?
The vast majority of patients have local anaesthetic – a small injection that's very quick and relatively comfortable. If requested, we can numb the injection site with a topical cream beforehand, but for most patients, this isn't needed.
For patients who are particularly squeamish or nervous, we're happy to perform the surgery under twilight sedation or general anaesthetic.
> Is Nipple Reduction Surgery painful?
Happily, no! Once you've had the anaesthetic, you shouldn't feel any pain sensations at all – just some pressure and movement.
> How long does surgery take?
As a relatively straightforward procedure, it usually takes around 20 minutes to treat each nipple.
> What's the recovery period?

Most patients recover very quickly. You'll experience some mild discomfort for a little while, but this can be easily managed with paracetamol.
The very fine absorbable stitches will fall out naturally after a week to 10 days, and your dressings will be removed after 1 week. You'll probably have some swelling for the first 2-3 weeks, and at 4-6 weeks you can expect to see the final result.
> What scarring can I expect?
It's important to recognise that everybody heals differently. Dark skin tends to scar worse than lighter skin, for example.
But as a relatively minor procedure, scarring is minimal with nipple reduction surgery. Any scars are usually hidden on the underside of the nipple and in the fold where the nipple meets the areola.

The Private Clinic offers Nipple Reduction Surgery at clinics throughout the UK. You can find out more about the procedure on our information pages, including a gallery of nipple reduction before and after photos. To book a consultation with one of our BAAPS registered surgeons, give us a call on 0333 920 2471 or use our nipple reduction surgery online contact form.