Jennifer Aniston talks Plastic Surgery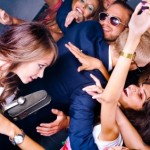 Hollywood star and former Friends actress Jennifer Aniston has been talking candidly about Plastic Surgery – and has revealed that she has never, and would never, have any cosmetic work done.
Aniston, 45, diplomatically shared her views to Yahoo about friends and associates who had undergone cosmetic treatment – and how it had put her off.
She said: "I am grateful to learn from their mistakes, because I am not injecting s**t into my face. I see them and my heart breaks. I think, 'Oh God, if you only knew how much older you look.'"
Warming to her theme, she went on, "They are trying to stop the clock and all you can see is an insecure person who won't let themselves just age."
What's more, she added, even if she wanted to succumb, her fiance Justin Theroux wouldn't let her. "I also have a fiance who will put a gun to my head if I touch my face in any way." A little drastic, but we understand the sentiment.
The actress did explain that she doesn't judge anyone who opts for a little nip and tuck, but appreciates women who choose to age naturally – and would prefer it if all her close friends shunned plastic surgery and treatments altogether.
"You know to each their own, I don't judge it if you do it, but sometimes I wish I could beg the people I know, who I am very near and dear to, to not touch their face."
But if those friends are in the biz too, it's highly probable her words would only fall on deaf ears. Aniston surely must be in the minority of actresses in their forties in Tinseltown who have not had a little cosmetic 'help'.
While we agree with Jennifer that (as with most things in life) less is more, we'd guess her views on plastic surgery and cosmetic treatments have been shaped by seeing the results of bad work.
Subtle treatments and procedures performed by qualified, experienced practitioners with an expert eye don't have to – and indeed shouldn't – be obvious to anyone else!