Our Latest Patient Satisfaction Survey – September 2015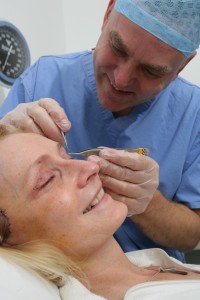 Patient satisfaction is something we work hard for at Aurora. Any plastic surgery clinic is only as good as the service it provides, and the results it achieves, for its patients.
We're committed to giving our patients the best outcomes possible – and our work doesn't end with their surgery.
Once our patients have had time to heal and see their final results, we send them out a survey. This gives us a chance to hear their honest reflections on their experience, so we know where we're going right and where we can improve.
It also means we can collate the feedback and publish it on our website for the benefit of anyone thinking about having surgery with us.
We're happy to share our latest survey results here. They were carried out on patients from September 2015 who had a range of surgeries, including breast enlargement, rhinoplasty, tummy tuck, breast reduction, earlobe repair and inverted nipple correction.
The Results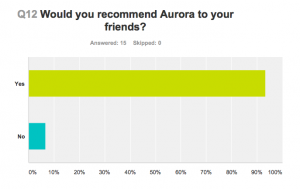 Here's how our patients scored us on a variety of criteria:
93% found it 'Very Easy', 'Easy' or 'OK' to schedule an appointment.
87% said their consultation experience was 'Excellent', 'Very Good' or 'Good'.
87% felt they received enough information prior to surgery.
87% rated the hospital facilities 'Excellent', 'Very Good' or 'Good'.
87% thought their aftercare was 'Excellent', 'Very Good' or 'Good'.
87% were 'Extremely Happy', 'Happy' or 'Satisfied' with the results of their surgery.
And 93% said they would recommend Aurora to friends.
Where we can improve – in our patients' own words
Besides the criteria above, we also asked if there was anything we could improve. Here are some of the comments we received:
"Did feel initial consult a bit rushed. Have to say nurses, Mr Richards and procedure excellent." – CS, High Wycombe
"Initially it was very hard to get a suitable appointment for a consultation and I was put on a waiting list. However after persevering I was finally offered a see and treat appointment. I think it would be nice to be offered an aftercare appointment just to reassure the patient that everything is looking as it should " – Julie, Birmingham
"A little more time during consultations would be beneficial." – JAB, Hemel Hempstead
"You couldn't… fantastic experience from the very start!" – Sarah, Surrey
We're taking action on your suggestions…
We always welcome constructive suggestions that can help us improve. In response to our patients' feedback this time, we're taking the following steps:
Opening up more clinics with Partner Surgeons
Making more appointments available at our clinics around the UK should help us avoid lengthy waiting lists.
Introducing follow-up calls for minor surgery patients
We realise reassurance is important, so from now on we'll be giving all our patients a call to check how they're doing after their surgery.
Please note that we listen to all your feedback, and always try to act upon your comments as best as we can.
Thanks to everyone who took time to complete the survey. If you'd like to share your feedback with us, please feel free to email us any time at mailto:info@aurora-clinics.co.uk. You can also speak to us on Facebook, Twitter, or leave us a comment.