Starting your Plastic Surgery research? Avoid these 4 pitfalls
Aurora is now part of The Private Clinic, a nationwide group of clinics with over 35 years of experience specialising in Cosmetic Surgery and Skin and a Trust Pilot 5 star rating. For comprehensive information, before and after photos and costs on our range of procedures click here
We have cinics located in Birmingham, Bristol, Buckinghamshire, Glasgow, London Harley Street, Leeds, Manchester and Northampton.
If you're seriously thinking about surgery, you'll be excitedly finding out about your procedure and looking for surgeons. But plastic surgery research is a minefield. It's easy to be lulled into a false sense of security. So keep your wits about you.
Plastic surgery research – the traps to avoid…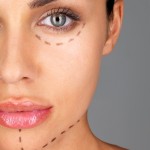 1. Trusting that one friend who raves about their surgeon
Now just to be clear. This is not to say don't trust your friend. Far from it. DO trust your friend. Ask them all about their experience. Take them out for dinner and get them to tell you everything about their surgery in gory, glorious detail. Just don't stop there.
Your friend may have had a fantastic experience – and amazing results. But without doing your own research, you've no way of knowing whether that surgeon or clinic is usually that good!
It might be your friend was incredibly lucky to have had such a positive experience – as a slew of bad reviews elsewhere would testify.
Word of mouth recommendations are a useful starting point – but they should never take the place of your own diligent plastic surgery research.
2. Being impressed by swanky premises/ad campaigns
Harley Street address? Check. Expensive art on the walls? Check. Celebrity adverts you've seen on telly? Check.
We're all human, and we're all susceptible to being swayed by social proof. It's easy to see a celeb endorsing something, and think they wouldn't be doing it unless the thing they were raving about deserved it. (Carol Vorderman and her 'consolidate your debts' ads, anyone?)
Likewise, a prestigious-looking premises in an iconic address is likely to inspire trust. They wouldn't have such a nice office unless they were really great at their job, would they?
Well, Harley Street consulting rooms can be rented by the hour. They don't come cheap, but neither do consultations with most plastic surgeons. So when you book one – you're paying for it.
Celebrity endorsement can involve lots of money, as well as free surgery, changing hands. So if a surgeon or clinic can afford a celebrity ad campaign, they may be making healthy profits. But that doesn't necessarily make them the best choice for your surgery. They might just have a great marketing team.
3. Taking glowing endorsements at face value
You'll probably be visiting a few websites in the course of your plastic surgery research. That might include forums and information sites as well as individual surgeons' and clinics' websites.
Most clinic websites will have testimonials from their own patients, and these are a great way to hear about their experiences. But bear in mind that they'll only be showing you their positive feedback!
An essential part of your plastic surgery research is to search far and wide for reviews. Generally, plastic surgery forums and info sites will have more unbiased feedback. But even then there's no absolute guarantee that they're genuine patients.
Some sites, including Real Self, ask contributors to share their before and after photos to make sure their reviews are legitimate. But there's no requirement to provide them.
So trawl the internet for reviews until you never want to see a screen again.
4. Relying on name or face recognition
Lots of plastic surgeons appear regularly in the media to give their expert opinions. Some even perform surgery for TV documentaries – including our own Adrian Richards.
High-profile surgeons who are sought out by the media are likely to be competent in their field. But that doesn't guarantee that they'll be the best choice for your procedure.
Plastic surgeons have their own unique special interests. So a plastic surgeon you recognise – who may be fantastic at facial surgery – isn't necessarily the best choice for your tummy tuck.
That's what your plastic surgery research should be broad and thorough.
Aurora Clinics are an expert team of plastic surgeons led by Consultant Plastic Surgeon Adrian Richards. For information on any of our procedures or surgeons, please contact the team on 01324 578290.