Dr Kenneth Kok
MBChB MRCS (ed) MSc (Hons) FRCS (Plast) BTEC (Lasers) CCT
Consultant Plastic, Reconstructive and Aesthetic Surgeon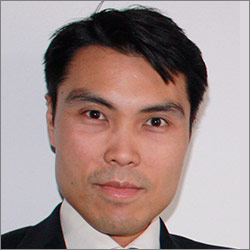 Dr Kenneth Kok is a Consultant Plastic, Reconstructive and Aesthetic Surgeon based in Birmingham with over 10 years of training and experience in this field.
He graduated with MBChB from the University of Aberdeen with distinction and honours in medicine and surgery. Following his 3 year surgical rotation he completed the MRCS(Ed) before being accepted to the West Midlands plastic surgery training programme where he was awarded FRCS (Plast).
Dr Kok has also completed a BTEC laser qualification and has completed National Fellowships in aesthetic surgery, skin cancer surgery and laser surgery.
Dr Kok has published a number of articles in the field of plastic and reconstructive surgery including a book chapter in reconstruction of the head and neck and in peer-reviewed plastic surgery journals. He has also presented at international plastic surgery conventions and is a reviewer for the Journal of Plastic and Aesthetic Research and the British Journal of Surgery.
Dr Kok believes a detailed consultation is extremely important when considering cosmetic surgery to ensure patients needs and expectations are fully assessed and the patient is completely aware of the potential risks as well as benefits of undergoing an elective surgical procedure.
Memberships
Member of the British Association of Plastic, Reconstructive & Aesthetic Surgery (BAPRAS)
Member of the British Association of Aesthetic Plastic Surgeons (BAAPS)
Fellow of the Royal College of Surgeons Edinburgh
Member of the British Medical Association (BMA)
Member of the British Medical Laser Association (BMLA)
General Medical Council No. 4701147
Interests
Dr Kok will be consulting from The Private Clinic in Birmingham. To book your surgical consultation please complete our contact form or give the team a call.