Rachel – Tuberous Breast Correction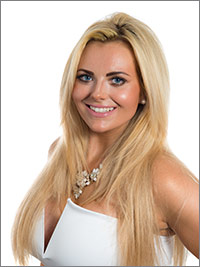 Many women suffer from tuberous breasts, and although it is a very common condition, many patients feel embarrassed about their breasts.  After losing a significant amount of weight Rachel decided it was the right time in her life to correct her tuberous and assymetrical breasts. Read on to find out more about Rachel's surgical journey with the team at Aurora Clinics.
Why did you decide to have tuberous breast correction surgery?
From the age of 12 when my breasts started to develop, I knew something wasn't right. Every other girl my age was showing theirs off in the changing rooms or talking about their love for them. Mine didn't look like theirs, one was flat and the other nearly a triangle and 2 sizes bigger than the other. I didn't show my breasts to anyone, not even my own mother.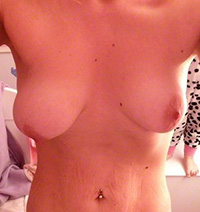 I blamed my weight on this, I was an obese child, by age 18 I weighed 17 stone. At university I decided enough was enough and lost 6 stone, I finally had male attention and was loving life – except for one thing. My boobs only got worse. I genuinely believed they would change when I lost weight and toned my body but they still looked as deformed as they always did.  For me, all I wanted was normal breasts. I didn't care if there an A cup or a GG cup, I just wanted them to look normal and not feel so ashamed. Just to feel comfortable going and getting a spray tan or going to the doctors and not worrying about what people are thinking. I just wanted to finally accept my body.
How has it changed your life?
I am absolutely loving life right now.  I can't tell you the impact this has had on my life. More than aesthetically – it's been a huge mental boost. I used to have very very depressed days where I would hate my body, but now I just look in the mirror and everyday I'm wowed.  I never thought I would get here when I was 6 stone heavier with wonky boobs. It's hard to believe it's me staring back at me.
"I can't tell you the impact this has had on my life. More than aesthetically – its been a huge mental boost."
What would you say to someone in your shoes thinking about tuberous breast correction surgery?
To book your consultation for yesterday! Seriously, don't look back. This has changed my life not only physically but has given me confidence I could never place a value on. Mentally it has not only boosted my self worth but improved relationships with everyone around me. I'm finally happy and feel like this was the last puzzle in my jigsaw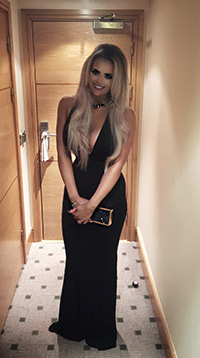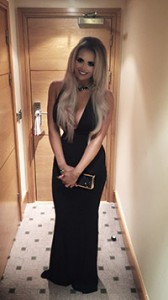 to complete. Don't hesitate, whatever reason is stopping you, nothing should ever come before an individual's happiness. And be content in knowing you are in secure, safe hands with the team at Aurora Clinics.
How would you sum up your surgical experience at Aurora Clinics?
For me I only ever had one surgeon in mind. Adrian Richards is the only specialist I have seen in correcting breasts as severely deformed as mine. I would never have thought of anyone else. I have been looking at breast correction in detail for around 6 years – however fully researching consultants for about 2 years. I have followed him closely and his patient's reviews, photos and videos and cannot think of anyone more suitable to trust with my body.  I'm just so happy with everything. From start to finish Aurora Clinics have been amazing, what a fantastic company they're running, every person along the way has been so so helpful at all stages. And for my breasts to have turned out this way is something I never even dreamed of. They're perfect!
Click here to read a detailed day-by-day account of Rachel's asymmetry correction.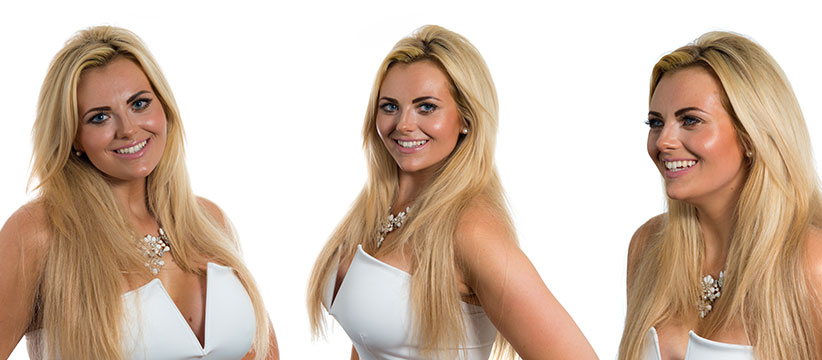 More information on Tuberous Breast Correction
All images, videos and testimonials are based on the personal experiences of our patients and represent individual body shapes and results. Please bear in mind that results may vary from person to person. All testimonies are provided voluntarily by our patients and clients. Their comments have not been altered in any way, and their experiences are their own.