Tuberous breasts – how do you know you have them?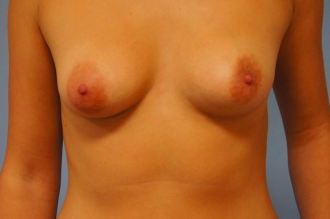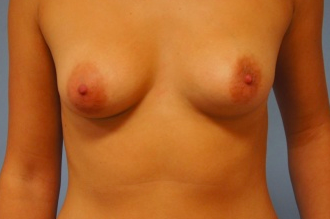 Often young girls growing up become aware their breasts don't look like what they see in magazines, films and on TV.
As if the teenage years aren't angsty enough, when you feel you're developing differently from others but aren't sure what's wrong, it's a troubling time.
Girls may be too embarrassed to discuss it with friends or family, so it becomes an issue they keep to themselves.
And this 'silent suffering' can really affect women's adult lives.
Because they haven't talked about it, they don't know what caused it, how common it is, or how it can be treated. They live with low self-esteem, body confidence issues and relationship problems.
So let's shine a light on what's probably a far more common condition than you might think – tuberous breasts.
Diagnosing tuberous breasts
Let's start by saying that although tuberous breasts are technically an abnormality, they occur in lots of women and are simply down to genetics. So if you think you may have them, rest assured there are plenty of women out there thinking exactly the same thing.
Where 'normal' breasts tend to have a fairly wide base, a rounded shape and a nipple that sits roughly half way up the breast, tuberous breasts have a more elongated, tube-like shape.


Also called tubular breasts or constricted breasts, they're characterised by a base that's narrower than normal (see photo on left above). This tends to result in a high fold underneath the breasts, and a shorter distance between the nipple and the fold under the breast.
Checking your breasts
If you have a ruler to hand, you can check whether your own breasts fall into the tuberous category.
The distance between fold and nipple is usually in the region of 7-8cm. If your measurement is lower than this, in the region of 3-4cm, you have one of the mildest forms of tuberous breasts.
But the spectrum of the abnormality can be much more severe. Some women may find they have a very narrow base, which makes the breasts much more elongated. This often coexists with a herniated or domed areola.
Treating tuberous breasts
If you're unhappy with the shape of your breasts and think they may be tuberous, we really want to stress that there's nothing to worry about. They're completely harmless and, as we said earlier, occur relatively often.
But if you feel you'd like to improve their shape, tuberous breast deformity can be corrected quite easily with surgery. However, it's very important that you see a breast specialist with specific experience in this area.
No two cases are the same, and tuberous breast surgery needs to be individually tailored to you. It may be that implants would help, but if you have a significant amount of breast tissue already, it might be best to simply reshape your breasts.
Talking to a specialist breast surgeon will give you an idea of what can be achieved and how best to get there. But remember to check that your surgeon has specific experience of performing tuberous breast surgery – and ask to see before and after photographs too.
At Aurora, a number of our BAAPS registered surgeons specialise in breast surgery and have specific experience of performing tuberous breast correction. For more information, or to book a consultation to speak to a surgeon in confidence, please give us a call on 01324 578290 or email mailto:info@aurora-clinics.co.uk.