Liposuction – Clinics
Free, no obligation consultations are available with our specialist liposuction surgeons at the following locations: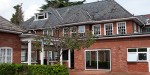 In the heart of leafy Buckinghamshire in the South East, BMI Paddocks Hospital is located in the village of Princes Risborough, a short distance from both High Wycombe and Aylesbury, with good transport links by road and rail.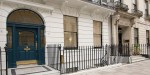 Harley Health Village - London
Harley Heath Village, in particular, number 64 Harley Street is located close to the junction with New Cavendish Street.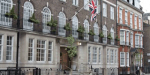 10 Harley Street - London
We are able to offer free cosmetic surgery consultations at several London clinics. Our clinic at 10 Harley Street is situated in a Grade II listed Georgian property, close to Cavendish Square and walking distance from Oxford Street.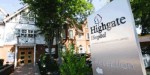 Highgate Hospital - London
The Highgate Hospital is conveniently situated in the centre of leafy Highgate, North London, within easy reach of both Central London and the Home Counties.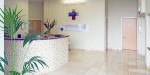 The Baddow Hospital - Essex
Situated in the quiet village of Baddow Chelmsford, the Baddow Hospital is a purpose-built hospital is the newest private clinic in Essex, with state-of-the-art facilities, comfortable rooms and ample on-site parking.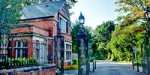 We offer free surgical consultations at our Gatehouse Clinic. The Gatehouse Clinic is a picturesque period building situated in the beautiful 120-acre landscaped grounds of St Andrew's Hospital, Northampton.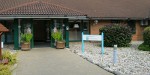 BMI Saxon Clinic - Milton Keynes
If you are thinking about your options for cosmetic surgery, we offer consultations at BMI Saxon Clinic located in in Milton Keynes town centre.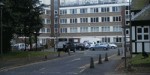 BMI Edgbaston Hospital - Birmingham
BMI Edgbaston Hospital is a relaxed and comfortable hospital with 55 beds, situated within easy reach of the city centre in Edgbaston, Birmingham. There is a dedicated nursing team on site, as well as Resident Medical Officers on duty 24 hours a day, providing care within a friendly environment.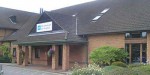 BMI Droitwich Spa Hospital - Worcestershire
Located in the centre of Droitwich Spa in Worcestershire, The BMI Droitwich Spa Hospital, is also within easy reach of Birmingham. All rooms at the clinic are private, comfortable and offer en-suite facilities.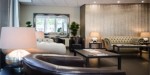 Pall Mall Medical – Liverpool
Pall Mall Medical is a well-equipped modern clinic with private comfortable rooms and first-class facilities. It is centrally located in St Paul's Square, close to Liverpool One and Albert Dock, with good transport links by road and rail and convenient parking nearby.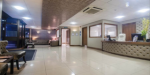 Pall Mall Medical - Manchester
Pall Mall Medical based in Manchester, is a modern and well-equipped clinic with first-class facilities.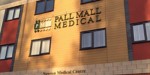 Pall Mall Medical - Newton-le-willows
Pall Mall Medical, Newton-le-Willows is a purpose-built clinic with first-class facilities, free parking and good transport links by road.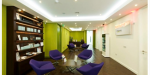 Elanic Clinic - Glasgow
Elanic Clinic is a modern and well-equipped purpose-built clinic located in Glasgow City Centre.Our highly qualified team of consultants and aesthetic practitioners use only the latest products and state-of-the-art equipment to ensure our patients receive the very best care before, during and after their treatment.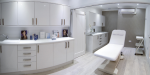 Elanic Clinic - Aberdeen
Based in Aberdeen, Innocent Aesthetics Skin and Laser Clinic caters for all aspects of skin care, including cosmetic treatments and anti-ageing therapies.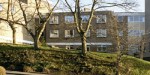 Nuffield Hospital - Glasgow
The Nuffield is a modern hospital with a highly experienced team dedicated to offering you the highest quality care throughout your journey. The whole team will do their best to ensure you have everything you need, from comfortable surroundings to outstanding medical care.