'Less is More'…emerging breast surgery trends for 2016
Aurora is now part of The Private Clinic, a nationwide group of clinics with over 35 years of experience specialising in Cosmetic Surgery and Skin and a Trust Pilot 5 star rating. For comprehensive information, before and after photos and costs on Implant removal and replacement procedures click here
Our expert Plastic Surgeon Adrian Richards is the Medical Director for The Private Clinic. Clinics are located in Birmingham, Bristol, Buckinghamshire, Glasgow, London Harley Street, Leeds, Manchester and Northampton.
After turning 100 last year, the plastic surgery industry is beginning to mature and settle down. Gone are the days of women wanting to overhaul their looks. Now the trend is 'less is more'.
We take a look at what may be driving this change and why we think 2016 is going to be 'the year of elegance' for the UK breast surgery market.
Patients are better informed
In the early 2000s, big breasts were the 'in thing' with the likes of Victoria Beckham and Katie Price leading the trend. Since then, the internet has become a much more prominent feature in our everyday lives. Sites such as RealSelf allow patients to talk to each other and share their stories following their cosmetic surgery procedures.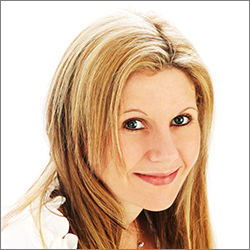 Consultant Plastic Surgeon Ms Anne Dancey explains how this has resulted in a noticeable decline in demand for larger breasts:
 "I think women are becoming more aware of the potential risks and complications of implants and are generally better informed as a result of the internet and the wealth of information available.

Larger implants are more likely to stretch skin over time and there is a risk of needing an uplift to remove the stretched skin. This has been highlighted in the media through celebrities such as Katie Price."
'I think fashions have changed and women are seeking a more natural look which is in proportion with their body. Many patients don't want people to realise they have had any surgery and choose smaller implants to give a better shape and fill in lost tissue rather than create significantly larger breasts."
So, as women become more aware of the potential long term side effects of bigger implants, along with a change in fashion away from 'bigger is better' we are seeing the trend move towards the more natural and elegant look.
Downsizing
But what about those who already decided that 'bigger was better' when it was fashionable 10-15 years ago?
We have seen a a 200% increase in demand for women wanting to remove or replace their breast implants over the past year. These women are now downsizing their implants for a more natural appearance. This has come in the form of either removing their implants completely or replacing them with smaller ones that better suit their body.
We spoke to a previous patient of breast specialist Mr Adrian Richards who underwent a complete removal of her implants last year after having an augmentation in 1997. She explained,
"They were in for nearly twenty years and very large implants for my frame so it was daunting wondering how they would look after the implants were removed."
This is a common concern we see from patients considering breast implant removal; that they will be left with empty sacks of skin. This is a completely normal concern to have and in fact the breasts will feel and look empty for the first few days following a removal. However, the skin in the breast area retracts extremely well so about 3 days after surgery the breasts stop wondering when the implants are coming back and start to form a nice shape.
"I have been delighted and amazed at my results having had the implants since 1997. It is quite astounding how much my breasts have returned to their pre-implant shape and size after nearly 20 years of considerably large silicone implants."
Click here to see our breast implant removal before and after gallery.
This is also something we're seeing in the media with previous winner of Big Brother Chantelle Houghton recently going under the knife to remove her double F implants in the latest episode of Channel 4's Bodyshockers. Chantelle said her reason for having her initial breast enlargement was,
"every celebrity on the planet at that time was having a boob job."
At a time when information was not readily available on the internet about the possible long term effects of having large breast implants, Chantelle was led by celebrities and fashion. After suffering with back pain for many years she decided to have her implants removed on the Channel 4 show to return to a cup size B and was delighted with the results. Watch her journey here:
The year of elegance
So although demand for women wanting to increase their bust size is continuing we are definitely seeing a decline in women wanting to go noticeably bigger. And we are seeing an increase in women who regret their decision to go big returning for removal or replacement surgery.
We expect this trend to continue throughout 2016, making it the year of elegance in cosmetic breast surgery.
Don't forget to tune in to Bodyshockers on 17th February as our Plastic Surgeon Mr William Van Niekerk performs implant removal and replacement with breast uplift surgery on Aurora Clinics patient Katie.
For more information on breast enlargement surgery or implant removal and replacement surgery or to book your free no obligation consultation please call us on 01324 578290 or contact us here.