Breast Augmentation: Your Top 10 Questions Answered
Aurora is now part of The Private Clinic, a nationwide group of clinics with over 35 years of experience specialising in Cosmetic Surgery and Skin and a Trust Pilot 5 star rating. For comprehensive information, before and after photos and costs on Breast Augmentation procedures click here 
With so many things to think about it when considering breast enlargement surgery, it can be a mind-boggling and scary prospect. Where do you start?
From the hundreds of women we see every year who are considering this surgery, we have put together 10 of the most commonly asked questions, to help make your decision that little bit easier.
Have a question you don't see listed? Feel free to contact us and let us know!
Is breast augmentation right for me?
This will be one of the first questions you'll ask both yourself and your surgeon when thinking about a breast augmentation. You may be suitable if you have lost volume in your breasts post-pregnancy, breastfeeding or weight loss and would like your breasts to go back to the way they were. Alternatively, you may never have developed breasts that you are entirely happy with.
Whatever reason you have for pursuing breast augmentation surgery it is important to weigh up the risks and benefits and talk through your expectations with both your surgeon and family members so that you can make an informed decision on whether surgery is the right option for you.
When's the right time to have a breast augmentation?
There isn't a 'right' time to go ahead with this type of surgery. What we would say is that it is important to be aware that going through a pregnancy or changing weight can affect the natural appearance of your breasts. Therefore if you are thinking of starting a family, or are not at your ideal weight we would recommend waiting before having surgery. Plastic Surgeon Mr Adrian Richards explains more:
What happens during a breast enlargement consultation?
The initial consultation is an essential part of your decision-making process. It is important when booking your consultation that you firstly find out who it is with. In some cases you may see a non-medical specialist but we feel it is crucial to initially see a Plastic Surgeon to determine the best type of breast enlargement surgery for you and your body.
It is crucial that you have enough time to discuss with your surgeon your expectations from surgery and build a good rapport with them so that they fully understand your desired results. Your surgeon will also discuss with you:
Which type of breast implants will be best for you and your frame
What shape of implant will best suit you
Whether the implant should be placed behind or in front of the muscle
Whether you would have any other procedures in combination with an implant such as an uplift
These are all discussed in more detail below.
How do I choose my plastic surgeon?
It is essential that you do your research and find the right surgeon for you, but with so many surgeons out there claiming to be the best, how do you decide?
Make sure you choose a surgeon who is registered with either BAAPS or BAPRAS – the two most professional bodies in the UK.
Don't be afraid to ask how many breast enlargement procedures your surgeon has completed. As a guide, we would suggest an experienced breast enlargement surgeon should be performing over 100 of these operations per year.
Look at your surgeon's before and after photos of previous patients. This will give you an idea of the type of results your surgeon achieves.
Check review sites such as RealSelf and TrustPilot to hear what previous patient's say about their surgeon.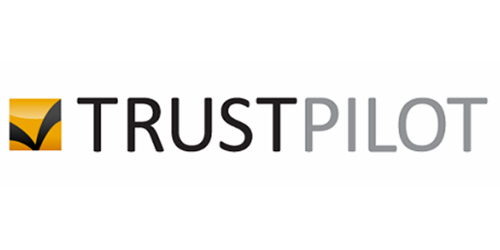 It is also very important that you choose a surgeon that you feel comfortable with. You must ensure that during your consultation they have answered your questions adequately before proceeding with your breast enlargement surgery.
Which make of breast implant should I go for?
Choosing which implant to have is an individual. In terms of breast implants, the 3 main manufacturers are Allergan, Nagor and Mentor. So as long as you stick to one of these 3 manufacturers you're likely to get a high quality product. Which one you decide between these 3 will simply depend on what your surgeon recommends and personal preference, as Mr Richards explains here:
Crisalix: 3D Simulation

What implant size should I go for?
Going into your consultation you may have an idea of what cup size you're aiming for and the overall look you want to achieve. When it comes to implant sizes these are measured in CCs. You'll have an idea of the results you'd like, and as long as you can convey that to your surgeon, you can leave the size in CCs up to them.
It is important to be aware that the size of implant available to you will depend on your current breast size, the amount of loose skin and fat in the area and your frame.
3D Breast Augmentation Imaging
Another tool to help you decide on the size of implant to go for is to have a visualisation of how your body may look after surgery. We can do this using 3D imaging software which can take a photo of your breasts and produce a simulation of how different implants sizes may look on your body.
Are there different shapes of implants?
We all come in different shapes and sizes and this is no different for implants. You can have round vs teardrop implants and moderate vs high profile.
Round vs teardrop
This concerns the shape of the implant. A round implant is uniform in shape and is often the preferred choice if you have a good shape to your bust but lack the volume.
Teardrop implants are designed to mimic the natural slope of a breast from a profile position. So there is more projection near the bottom of the implant and is narrower near the top. These can be more suitable if you have a very flat bust and lack shape and can give very natural looking results.
There is, however, a very small risk of teardrop implants rotating over time which can lead them to look misshapen. This can be corrected but it's something to think about when deciding on what shape of implant to go for.
Moderate vs High Profile
If you have two implants that are the same in size but one is moderate and the other high profile, when you lay them on a flat surface, the implant that is moderate profile will be flatter and wider. The high profile implant will be higher and narrower.
In essence, if you are looking for a natural result following your breast enlargement then you'll want to stick to a moderate profile. If you want more of an emphasized look then high profile may be more suitable.
Both the shape and projection of the implant will be discussed during your consultation with your surgeon and they will advise the best option for you based on your body and desired results.
Should I have my implants placed under or over the muscle?
In your chest area there are two muscles. During a breast augmentation operation, the implants can be placed in 3 places:
Under both these muscles (total sub-muscular)
Under one muscle (dual plane)
Over both muscles
The first option is seen as the old-fashioned approach as the implant becomes prone to distortion when the chest muscles are tensed. This can lead to a very unnatural look. It is not usually used anymore these days.
The favoured options are over the muscle and under one muscle (dual plane).
Placing the implants over the muscle will avoid the problem of constriction. However, this is only suitable if you have sufficient breast tissue to cover the implant otherwise you're at risk of having a 'bolted-on' look.
If you don't have sufficient breast tissue then the more modern approach of under the muscle will result in a more natural appearance to the breast.
Each of the options can be discussed with your surgeon but essentially it will depend on the amount of breast tissue you have. Mr Richards explains more in this short video:
Are there any alternatives to breast implants?
When most people think of breast enlargement they think inserting breast implants is the only option. However, enlarging the breasts doesn't necessarily have to involve using an implant. Fat transfer is an increasingly popular way to enlarge breasts which involves taking fat from areas such as the thighs and transferring it to the breast area.
This method generally has less scarring on the breasts than insertion of an implant. There is also no foreign body placed inside you which means it will respond to changes in your body such as putting on or losing weight. This is unlike implants which are static and don't change as your body does.
There's also the added bonus that you can remove fat from problem areas as well as increasing the size of your breasts!
However, it does also come with risks and the results from fat transfer can never be guaranteed. Patients who are seeking a large change may not be able to achieve their desired results with just one fat grafting procedure and may require mutiple procedures which can add up to a big cost.
Can the procedure be combined with other surgeries?
Breast augmentation can be combined with most other plastic surgery procedures. The most common is surgery to the nipple or areola including inverted nipple correction, or areola reduction.
The other popular combination procedures include an uplift with implants which is a suitable procedure for anyone who has a low nipple position although Mr Adrian Richards prefers to perform this as a two stage procedure to allow the scar from an uplift to heal fully before adding an implant.
Breast Augmentations can also be combined with a tummy tuck for a 'Mummy Makeover' as Mr Richards discusses here:
Consultations with Mr Adrian Richards are available at The Private Clinic in our London Harley Street, Northampton and Buckinghamshire clinics.
Why Choose The Private Clinic?
We provide a 10 year warranty with £1000 towards your surgical costs.
Highly skilled expert Cosmetic surgeons, see our before and after results here.
Dedicated post-operative care and appointments with your surgeon and nursing team, including a 24 hour help line.
We offer you a three-year aftercare breast cover.
The Private Clinic covers a lifetime guarantee on your implant.
We have state of the art hospital facilities.
Giving you the best results and patient care is our priority.
We have also have a team of expert breast surgeons at The Private Clinic who consult from Birmingham, Bristol, Leeds, Manchester and Glasgow. If you would like to discuss Breast Augmentation please call 0333 920 2471 or use our breast augmentation online contact form.