Adrian Richards Ranked one of the Top 500 Plastic Surgeons in the World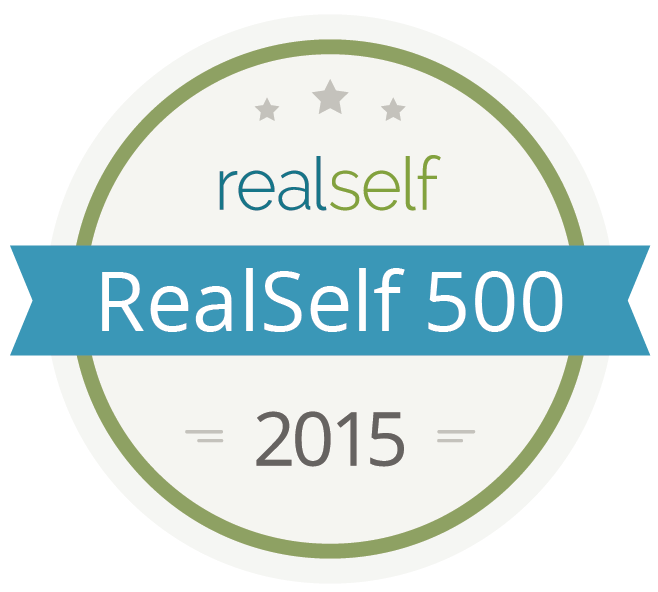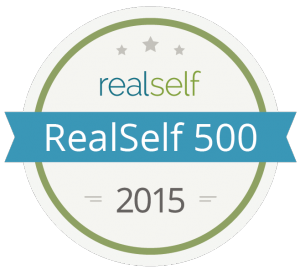 We'd like to say a huge congratulations to our Clinical Director, Mr Adrian Richards who is one of only 500 doctors from around the world who has been awarded the prestigious RealSelf 500 Award 2015!
This means he has been voted in the top 4% of 13,000 board certified specialists who actively contribute to the RealSelf community.
What is RealSelf?
RealSelf has established itself as one of the world's most popular cosmetic surgery communities. Every month, the site receives millions of visits from consumers seeking trustworthy advice from those with the expertise to help them make safe and sensible choices when it comes to elective aesthetic procedures.
How does the RealSelf 500 voting work?
The votes were awarded based on the continuous effort by doctors offering their professional advice and opinions to consumers considering cosmetic surgery. This helps to ensure they make informed decisions, working together for safer practice in the cosmetic industry.
Tom Seery, RealSelf founder and CEO explains "In 2015, these 500 doctors collectively impacted tens of millions of consumers, with nearly 30% of our total doctor content posted by this relatively small group."
The votes are based on a number of different factors:
Patient Reviews – Mr Richards has over 100 reviews from his patients with an overall 5 star rating
Q&As – Mr Richards takes time to answer hundreds of questions from consumers both thinking about surgery and others who have undergone treatments, providing professional and valuable insight.
Portfolio of work – Mr Richards has a number of before and after photos and information videos readily available on his RealSelf profile to help consumers in their decision-making process.
Mr Richards' ethos has always been to inform the consumer. He always encouraged those considering any type of elective surgery to invest a lot of time in research. This includes researching a range of surgeons and their professional background as well as the benefits and potential risks of cosmetic surgery. By completing in depth research on a procedure and fully understanding aspects such as the recovery period, the consumer can make an informed decision about whether undergoing cosmetic surgery is the right decision for them.
Other awards
Mr Richards has also been shortlisted as a finalist for Proactive Surgeon of the Year in the Safety in Beauty Diamonds Awards 2016 taking place on 2 July 2016. The Safety in Beauty Campaign was set up by award-winning beauty blogger Antonia Mariconda to champion those in the aesthetic industry who go the extra mile for public safety. Mr Richards was nominated due to his extraordinary dedication to raising standards in the cosmetic industry, with particular focus on his ongoing support, advice and treatment to those woman affected by the PIP implant scandal.
We wish Mr Richards the best of luck in the Safety in Beauty Diamonds Awards and congratulate him once again for his fantastic achievement of being awarded the RealSelf 500 Award 2015. The complete list of RealSelf 500 winners can be found here.
Mr Adrian Richards specialises in breast augmentation, removal and replacement of breast implants, inverted nipple correction as well as tummy tuck procedures.  To book your consultation with Adrian Richards or any of our experienced BAAPS registered surgeons, please contact the team who would be happy to help.