Dr Fredric Brandt, anti-wrinkle treatment pioneer and 'Baron of Botox', found dead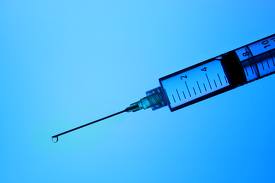 Dermatologist to the stars, Dr Fredric Brandt, who helped popularise Botox as an anti-wrinkle treatment around the world, has died at his home in Miami.
Dr Brandt, 65, who included Madonna among his many celebrity clients, was discovered by his housekeeper on Sunday in an apparent suicide.
His publicist revealed the doctor had been suffering from depression.
According to reports, Dr Brandt had been left "devastated" by a recent portrayal of a character based on him in new Netflix show "The Unbreakable Kimmy Schmidt".
The show, created by Tina Fey, featured a bizarre character named Dr Sidney Grant, played by Martin Short. A plastic surgeon with an impossibly taut face and the doctor's signature platinum blonde hair, the character was unable to speak properly on account of his Botox use.
"Deeply hurt"
Though the character only appeared in one episode, Dr Brandt's publicist Jacquie Trachtenberg told the New York Post that the show "definitely deeply hurt him, he was being made fun of because of the way he looks."
Despite this, she insisted the show was not the reason for the doctor's death, explaining: "It is mean, and it was bullying. But the show was not the reason for his depression, and it was not the reason he would take his own life."
Anti-wrinkle treatment pioneer
Dr Brandt was at the forefront of the anti-wrinkle treatment revolution. Working as a dermatologist with his own private practice in Miami, it was in 1998 that his career – and his life – changed forever.
A colleague invited him to use his New York office once a month to treat patients with newly introduced injectable facial fillers.
The monthly clinic was an immediate success. And it was from here that Dr Brandt's empire began.
With an array of celebrity clients, the doctor hosted a weekly radio show, regularly appeared as a speaker at international medical conferences, and launched his own hugely successful skincare range of anti-ageing creams and serums.
And he was open about his willingness to experiment with anti-wrinkle treatment on himself.
The doctor regularly self-injected with Botox and an array of facial fillers including Restylane, Juvedem and Voluma, saying: "
"I''ve been kind of a pioneer in pushing the limits to see how things work and what the look would be. Would I change anything I''ve done? I might not have used as much Botox, because you don't want to look quite as frozen.""
His publicist described Dr Brandt as "an amazing man, not only was he a brilliant doctor, but he was the kindest human being.""